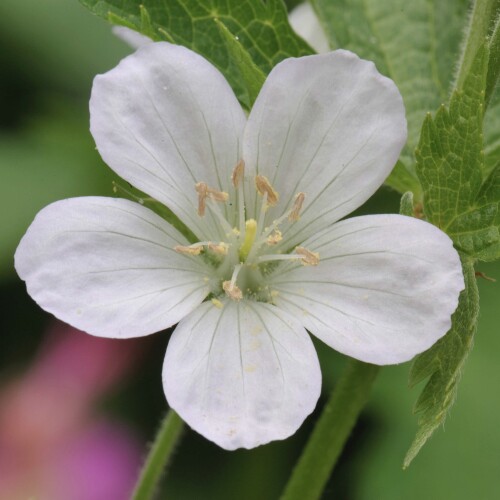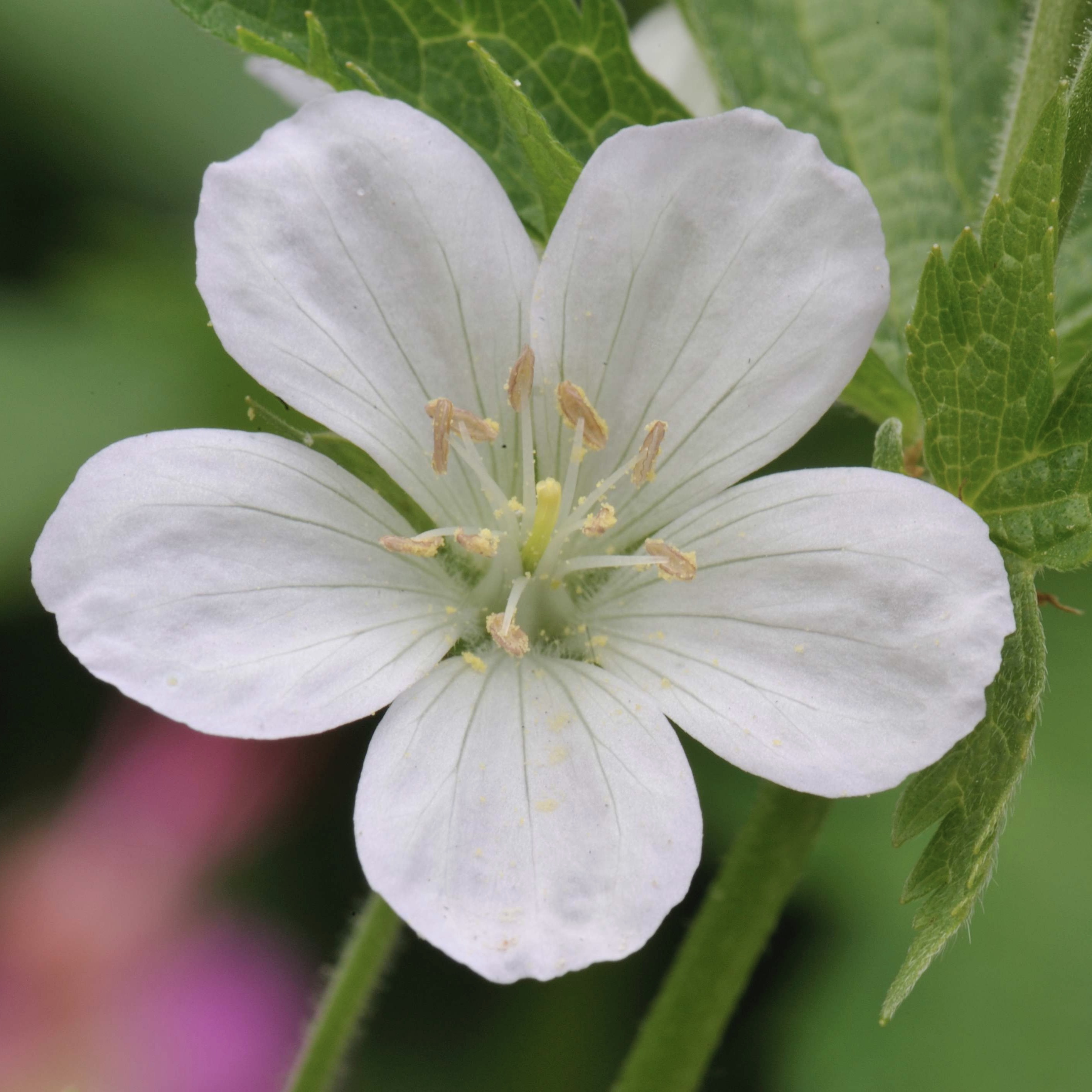 Key features: Clusters of white flowers over light green foliage. Enjoys dappled shade.
Height x Spread: 26 x 24 inches (65 x 60 cm)
Preferred Aspect: Partial shade
Flowering Period: May - July
The sylvaticums are woodland plants. They are spring flowering and mid height and come in blue, purple, white and cerise. Perfect for early pollinators, their flowers are very eye catching and can certainly help draw the eye to an area of dappled shade. They enjoy a moisture retentive soil with plenty of humus. Regular addition of compost and leaf mould would be beneficial. They do also grow well in sun, so long as they are not at risk of drying out. They will regrow if cut back after the first flush has faded and although they flower for a relatively short time, they should certainly not be discounted and it should be noted they would incorporate well into a planting scheme where successive flowering periods are taken into account, i.e. one variety finishes flowering as another starts.
Hardy Geraniums are one of the most diverse genera of herbaceous perennials. It is possible to find a Geranium to suit most parts of your garden, from the vast range of species and varieties available. They complement most other plants beautifully and, chosen wisely, can provide a continuation of colour in the garden from spring through to early winter.
Please note that the heights, spreads and flowering periods mentioned are approximate, as they can be affected by your soil type, light levels and other various conditions that may surround the plant.