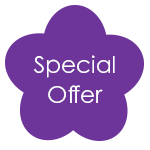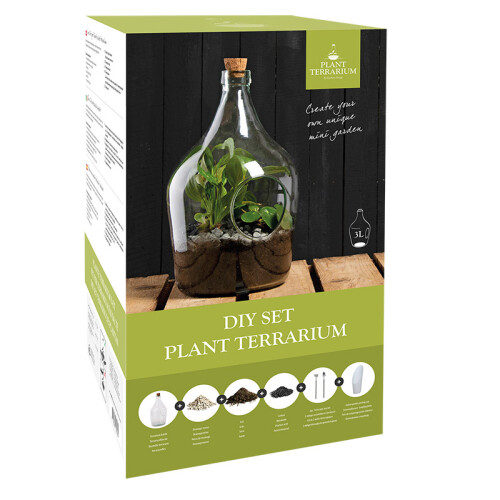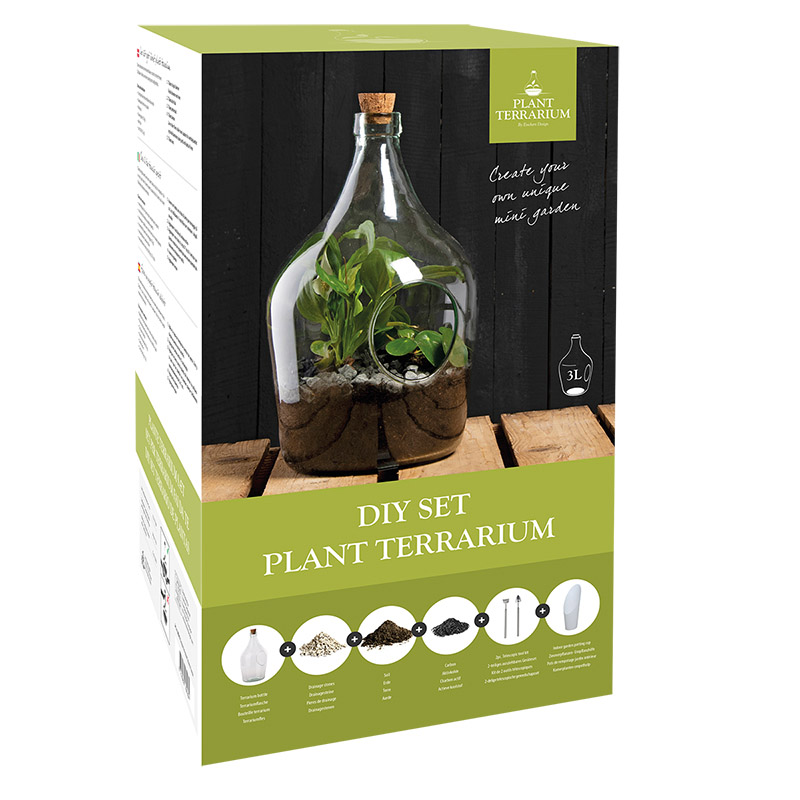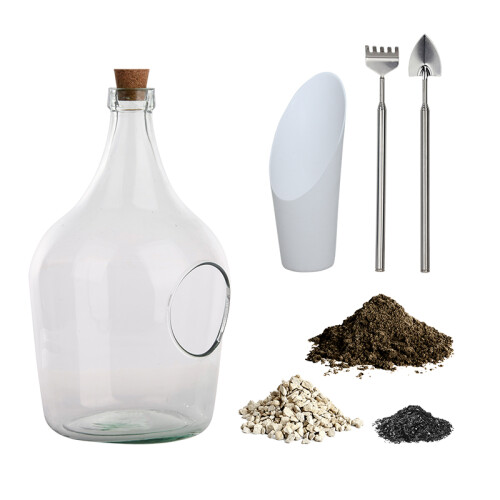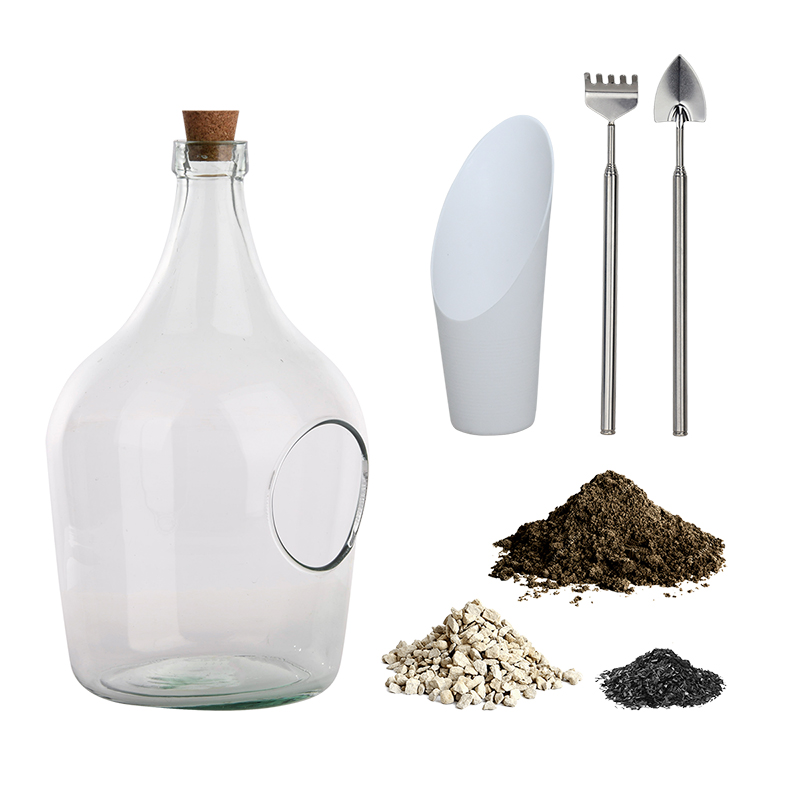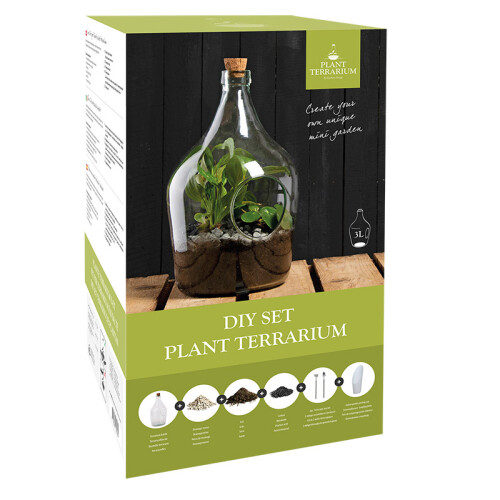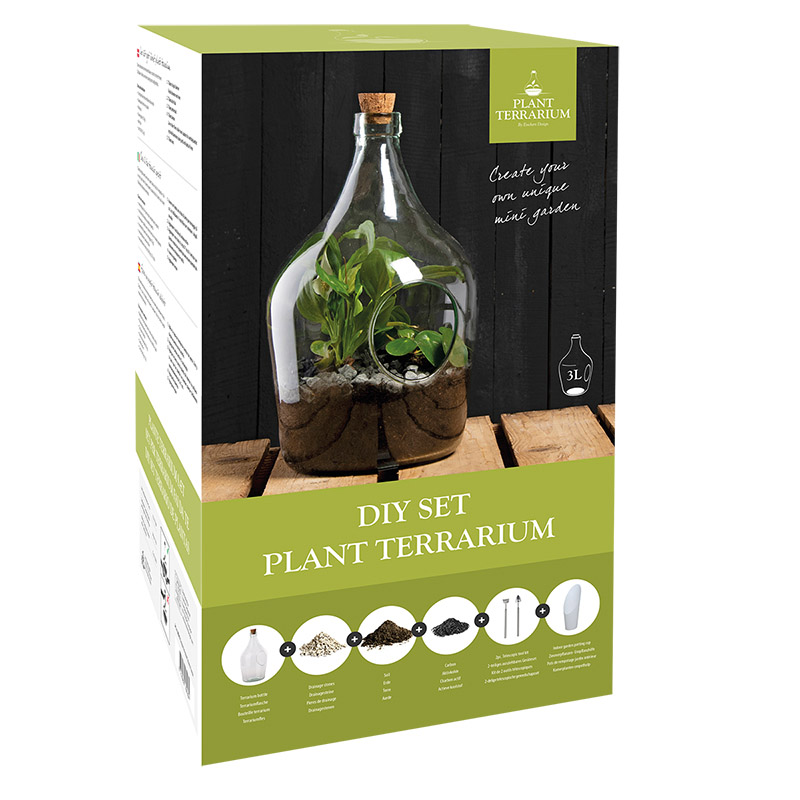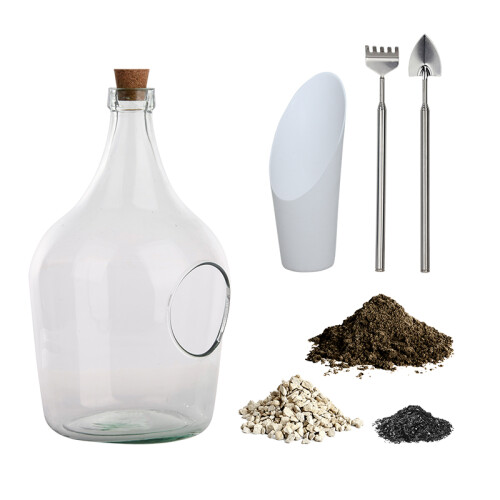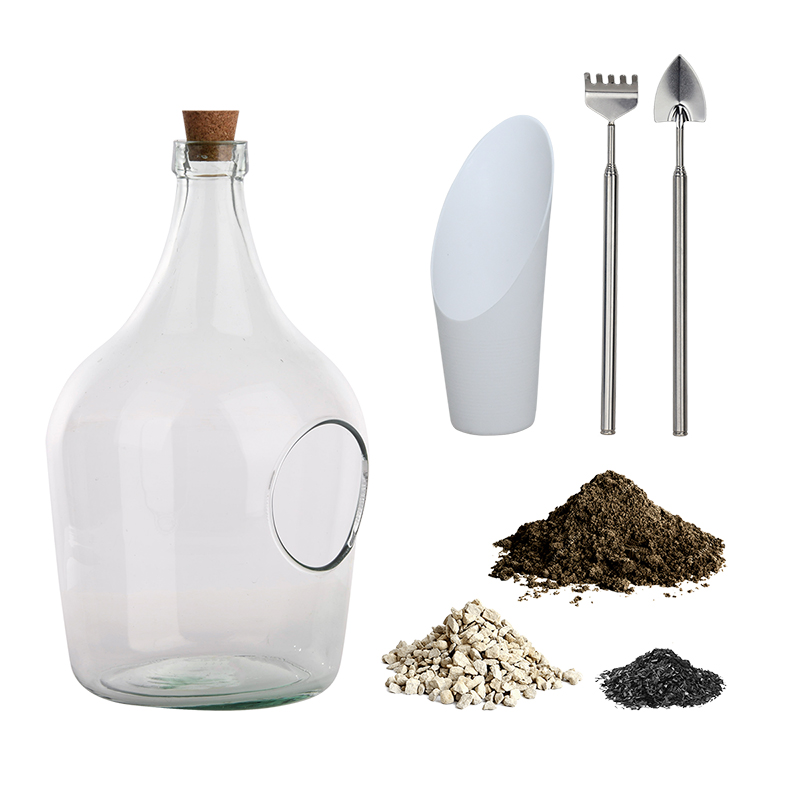 Make your own Mini Indoor Garden with this DIY Plant Terrarium set.
The set includes everything you need to get going. Here's what you get:
Open fronted 3 litre terrarium with cork

Tool kit with rake and scoop

Potting Cup

Drainage stones (0.5 kg)

Active carbon

Compost (0.5 kg)
All you need to add is the plants!
Terrariums are a fascinating addition to any home and can be a great introduction to gardening for children and older people too!